Travelling with Kudu

ANSWERS TO FREQUENTLY ASKED QUESTIONS
1) WHY TRAVEL WITH KUDU? →
2) HOW MUCH WALKING IS THERE? →
3) WHO WILL I BE TRAVELLING WITH? →
4) INFORMATION BEFORE YOU TRAVEL →
5) WHERE WILL WE BE STAYING? →
6) WHAT ABOUT FOOD AND WINE ON KUDU TOURS? →
7) WHAT ABOUT MY DATA AND MY PRIVACY? →
8) FLIGHTS - CLICK HERE FOR A LINK TO OUR FLIGHTS PAGE →
9) FINANCIAL SECURITY - CLICK HERE FOR A LINK TO OUR FINANCIAL SECURITY PAGE →
10) EARLY BOOKING DISCOUNT SCHEME →
11) FREQUENT TRAVELLER REWARD PROGRAMME - KUDU CARATS →
12) PRIVATE TOURS AND TAILOR-MADE ITINERARIES →
13) TRAVEL INSURANCE →
We are determined to ensure that you experience the luxury of genuinely memorable travel. On each and every trip our aim is to create a 'charmed space' within which you can relax, absorb fresh insights, be stimulated and charmed by new encounters - and have fun!
At a glance Walking Grading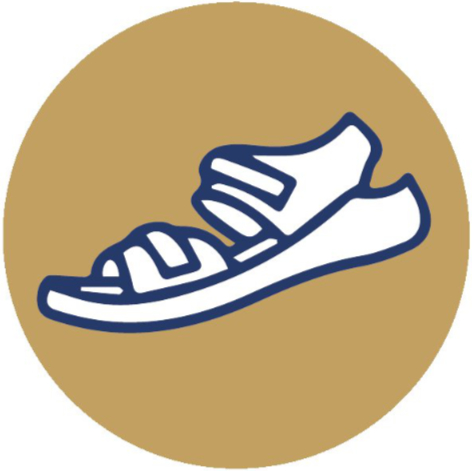 RELAXED
Panama, Grenada & Bequia, Cape Cod, Goa & Karnataka, Uzbekistan, Cape St. Vincent, Menorca, Norway, Estonia, Savonlinna Opera, Faroe Islands, Gdańsk, Croatia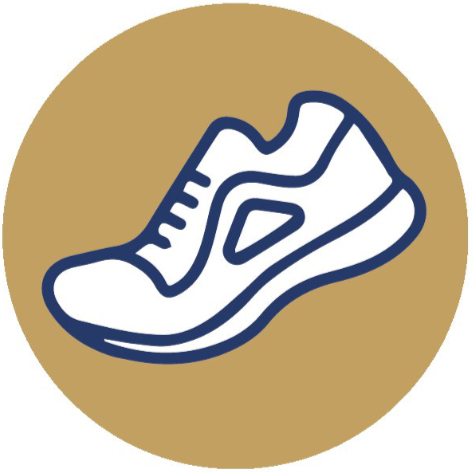 STANDARD (1/2 day walks most days)
Peru
,
Santa Fe Opera
,
Patagonia
,
Ethiopia
,
Morocco
,
Reunion
,
Georgia
,
Armenia
,
North Cyprus
,
Cornwall
,
Istria
,
Albania & Kosovo
,
Azores
,
The Cévennes
,
Montenegro
,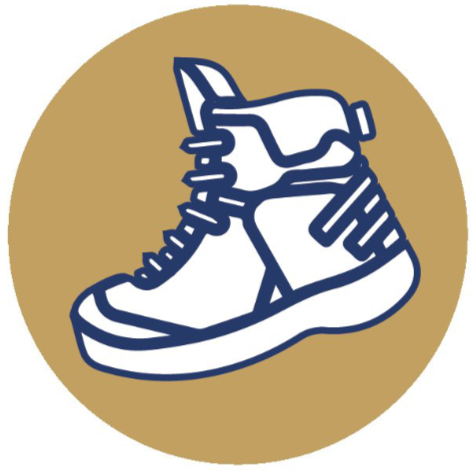 MODERATELY DEMANDING
Walking is the most natural way to travel, undoubtedly enhancing your understanding of the country you are visiting. The trick is to strike the right balance - sufficient exercise to feel pleasantly stretched and relaxed, while reserving the energy to explore castles, museums, local markets - or an inviting bar on the piazza - on reaching the day's goal.
In each trip itinerary, we endeavour to describe the walking component of trips as accurately as possible, specifying hours of walking and type of terrain for each journey. We also recognise that unseasonably hot or chilly weather makes additional physical demands – rest assured you may always opt for a ride in our vehicle.
Most importantly, we intend the walking to add a purely pleasurable dimension to your holiday. If you are in good health and take some sort of exercise fairly regularly, we are sure you will enjoy the walking on a Kudu tour and return home with that extra buzz from being a little fitter.

3) WHO WILL I BE TRAVELLING WITH? - CAMARADERIE
Whether travelling alone or with friends, Kudu guests often mention how particularly agreeable they find their travelling companions. Eschewing the pullman coach model of tourism, our groups are deliberately small, comprised of 6 to 14 guests.
On a typical trip, our guests are predominantly from Britain and Ireland, with a stimulating addition of other Europeans, North Americans, South Africans, New Zealanders and Australians. One key to the enjoyment of Kudu trips is that such carefully researched and focused trips attract people who naturally get on well with each other through their shared interests.
REPEAT GUESTS
The numbers speak for themselves: almost 70% of our guests book Kudu tours on a regular basis, many of them for two trips annually. The majority of new guests come on trips as a direct result of 'word of mouth' referral from existing Kudus. Our 'frequent traveller' reward programme, Kudu Carats, has resulted in two or more free trips for many of our guests.

4) INFORMATION BEFORE YOU TRAVEL
Detailed itineraries, including advice on health, passport and visa requirements and minimum and maximum numbers of guests on tours, bird lists, orchid lists etc are available for each trip - please ask for the ones that catch your attention and contact us if you have any queries.
Once you confirm your booking on a tour you will be sent further practical information - packing tips, advice on acquiring local currency, responsible travel suggestions for each destination - and a selected reading list so that you can prepare for your holiday.
We wish you to experience the cultural and natural surroundings in style and comfort. Hotels are researched personally, with the emphasis on character, location and good service. You may find yourself in a country house hotel in Cornwall, a former Ottoman mansion in the Balkans, a manor house in Finland, a family-run coffee plantation in Panama, a converted French Foreign Legion Fort in Morocco or an antique-filled 12th century castle in France.

6) WHAT ABOUT FOOD AND WINE ON KUDU TOURS?
Memorable meals are one of the hallmarks of an excellent holiday. We ensure that you sample the best of regional cuisines in superb restaurants, from the Michelin starred to the village trattoria with unpretentious food fit for a king. Our tour managers are all 'foodies', with a real enthusiasm for expanding your culinary horizons.
In addition to greeting us with delicious picnics of fresh seasonal produce at lunchtime, they liaise with chefs over dinner menus and organise tastings of local wines in atmospheric settings - an historic wine cellar in France, a stylish bodega in Spain, a lively wine bar in Croatia or an innovative winery in Albania. As Kudu guests often remark, we enjoy the conviviality of a 'dinner party' ambience every evening.
Meticulous Research
There is no substitute for this, and we just don't believe in cutting corners. All the hotels, restaurants, walks and picnic places have been selected, and double checked, with care and critical discrimination. Our guests notice and appreciate the difference!

7) WHAT ABOUT MY DATA AND MY PRIVACY?
We adhere to the provisions of the GDPR and only use your personal information to process your booking.
This may include sharing some of the information with our suppliers.
We do not sell your Personal Data to any third parties.
If you would like to receive regular updates by email or by post, please join our mailing list here.
Please contact us at any time if you wish to be removed from the mailing list.
8) FLIGHTS - CLICK HERE FOR A LINK TO OUR FLIGHTS PAGE
We hold ATOL licence T7281 and would be happy to book you on the flights recommended for your trip. Please call us for a fare quote and remember that the cheapest seats fill very quickly - to secure the best fares, book your tickets as early as possible.
9) FINANCIAL SECURITY - CLICK HERE FOR A LINK TO OUR FINANCIAL SECURITY PAGE
10) EARLY BOOKING DISCOUNT SCHEME

Help us to help you by organising even better tours; and save money.
If we know our numbers well in advance, we can book the best rooms in the best hotels, secure good seats for performances and ensure that our regular in-country guides are available.
As an incentive to encourage early bookings, we are introducing an early booking discount scheme on the price of your Kudu tour. Regrettably, we can't apply these discounts to single room supplements, air fares, any extras or private tours.
If you book your place (i. e. pay your deposit) 9 months or more before the tour starts, you will be entitled to a 7.5% discount on the published price.
If you book your place 6 months or more before the tour starts, you will be entitled to a 5% discount on the published price.
If you book your place 3 months or more before the tour starts, you will be entitled to a 2.5% discount on the published price.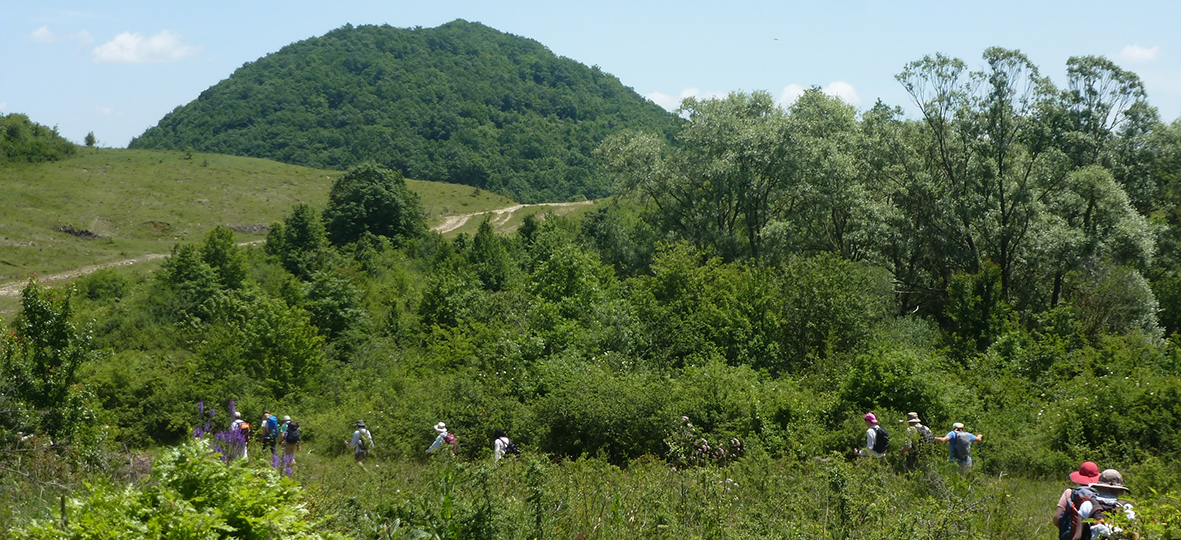 11) FREQUENT TRAVELLER REWARD PROGRAMME - KUDU CARATS
We appreciate your decision to trust us with your travel plans on a regular basis - and wish to say thank you.
You will receive 1 Carat for every £10 spent on a Kudu holiday, excluding air fares, any additional arrangements and private tours. Once you have accumulated sufficient points for your chosen holiday (the full amount, not including any discount), you can redeem them against a trip.
Some of our guests have already claimed several free holidays. In the past years, we gave away these FREE PLACES:
2013 - Morocco, India, Turkey, the Czech Republic and Portugal
2014 - Cuba, Morocco, Portugal, Menorca, Russia and Uzbekistan
2015 - Portugal, Corfu, Menorca, Stockholm and Turin
2016 - Portugal, Cévennes, Romania and Uzbekistan
2017 - Portugal, the Dolomites, Armenia and Greece
2018 - North Cyprus, Menorca, Orkney and Finland
2019 - Istria, Azores and the Cévennes
2020 - Morocco
We regret that we are not able to offer any free places redeemed for Carats. Carats will still be earned and we intend to reinstate redemption as soon as possible. We have shared in, or rather suffered with the general downturn for the travel industry and we will be rebuilding from a strong, but somewhat weakened, base.
SPENDING CARATS
FREE HOLIDAYS: You can spend your carats on a free holiday for yourself or a friend. 1 carat = £ 1 of your free holiday
Once you have accumulated sufficient points for your chosen holiday (the full amount, not including any discount), you can redeem them against a trip.
COMPANION HOLIDAYS: If you are coming on a Kudu tour as a paying guest you can bring somebody on a companion holiday. 1 carat = £ 1.25 (you will need only 1,000 carats to bring a companion on a £ 1,250 holiday)
Please note that we can only provide one free place on each trip - we advise you to book early to avoid disappointment! Unused carats expire after 10 years.

12) PRIVATE TOURS AND TAILOR-MADE ITINERARIES
Every year we organise private tours for groups of friends and organisations such as the Friends of the National Concert Hall in Dublin, the Patrons of English National Opera, the Friends of the National Collections of Ireland and the Chevaliers de Bretvins.
If you are celebrating a special anniversary or planning a reunion of family and friends, please contact us as early as possible for a tailor-made trip - at dates to suit you and an itinerary specifically shaped to your requirements.
Why not :
charter a yacht in Croatia?
plan an opera weekend for your choir or orchestra?
take your walking group abroad?
take a family safari in Africa?
bring your birdwatching friends on a dedicated birding holiday to North Cyprus, eastern Hungary, Morocco, Costa Rica, Extremadura in Spain, Oman or the Danube delta?

13) TRAVEL INSURANCE
It is essential, and a condition of booking, that you protect yourself with a suitable travel insurance policy as soon as you book a trip. We can arrange comprehensive cover for UK residents. Follow this link for a quote for a policy available to UK residents.
If you are already insured, or a non-UK resident, please inform us of your policy at the time of booking.